Full hight TURNSTILE Gate
---
Unlike regular turnstile gates, Full Height Turnstile Gate is designed in a way that no entrance is permitted without authorization card or approval from person-in-charge. It is installed at the entrance of security zone to be used by one person and when more than 2 persons enter the gate, it starts to alarm as it has been installed with sensor. Besides, it is free from being locked in the gate in times of power outage as it has automatic release function.
Product Summary
---
01 WING: FULL HIGHT TURNSTILE GATE is composed of 3 STAINLESS STEEL PIPE WINGS.
02 GATE Body: When operated, the gate wing will turn by 1 click with 120 degrees.
In case of bidirectional passes, it will operate in first approved direction.
03 SIDE PANEL: FRAME has been manufactured with STAINLESS STEEL (SST 304, 2mm)
Body Specification
---
Category
Explanation
Composition
SOLENOID LOCK
Controls the gate wing operation

- It is composed of LOCKING PAWL, PIN & rotation board, SOLENOID.

- POWER: 2 of 12VDC, 5AMP per unit.

RESTORING
MECHANISM
When the gate wing turns more than 61 degrees, it restores the wing to the 120 degrees position .

- It is composed of 3 pressure plates made of special steel, spring,
pressure plate holder, rotation board.

DAMPER PART
Rotates the gate wing by 120 degrees and relieves impact when stopping.

- It is composed of 1 CAM attached on the rotation board, hydraulic buffer,
1 buffer PAWL.

MAIN BOARD
PART
As a gate operation control board, it enables interlocking with entry control system.

- POWER : 12VDC 5AMP
Operation Method
---
01 User shall acquire pass approval by using card, push button or other device and push the handle on the gate wing about 61 degrees to enter. Then the gate wing will stop at 120 degrees and will be locked automatically.
02 For passing the gate, user shall mandatorily check if the wing has been released and pass by softly pushing the handle.
03 It shall be operated in an opened-mode in case of fire or emergency situations with the reception of signal
Installation Case
---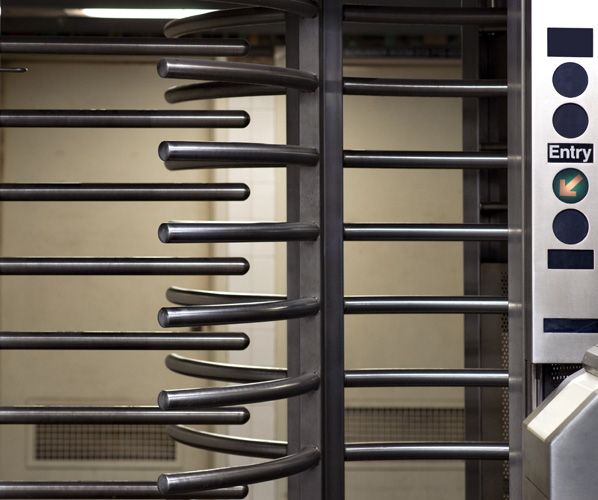 Pass approved turnstile gate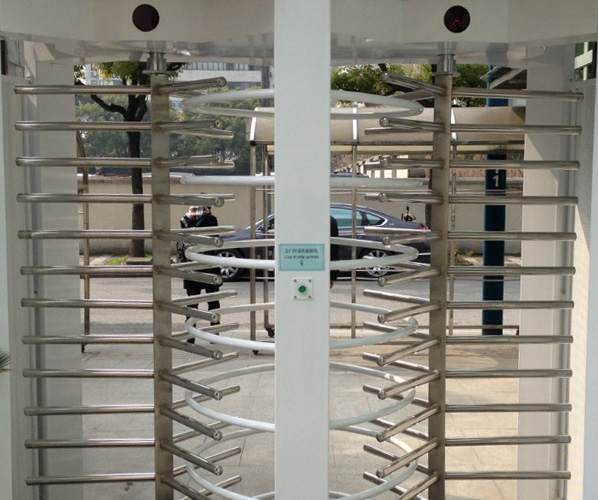 Bi-directional turnstile gate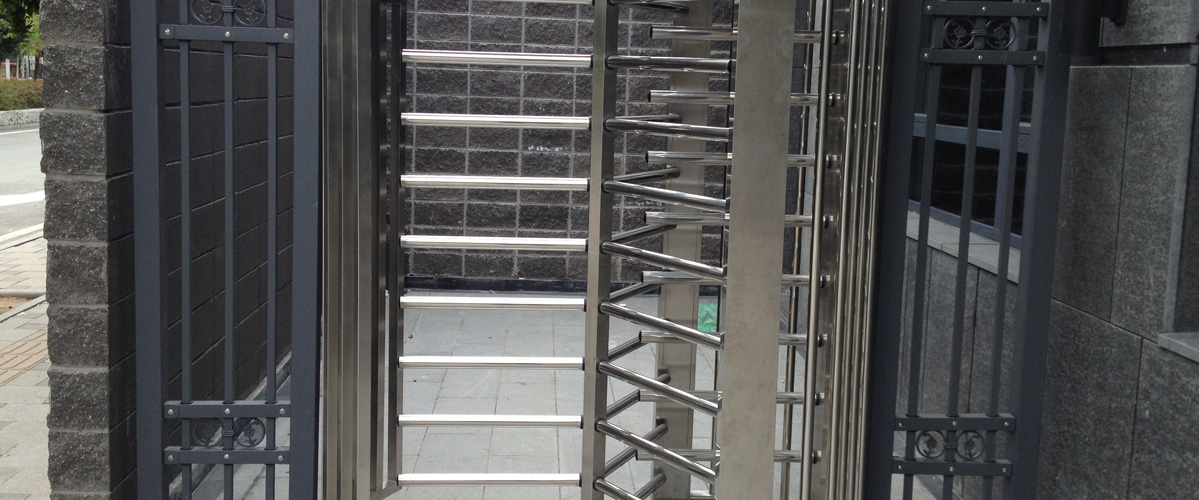 Turnstile gate in access restricted zone