The corporation that makes the world
safer and better place to live
D&S shall take the lead!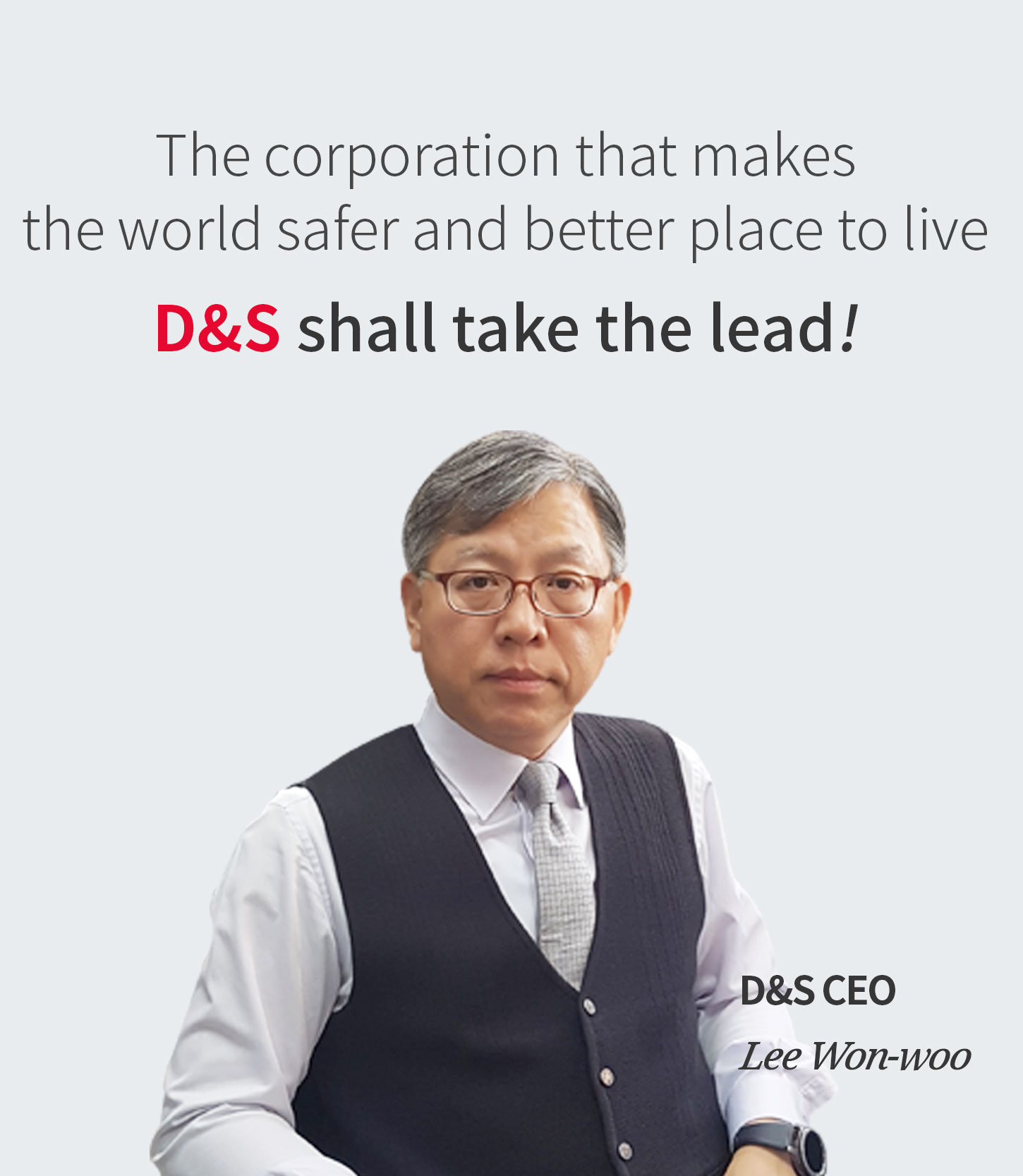 With reorganization of the company's major business and to make a new leap forward as a special corporation for future-oriented system, we have decided to reorganize the website so that it could become the venue of information exchange for our customers. Based on the physical security technology accumulated for several years, we promise to become a special company that could stand tall in the field of integrated security system in the fourth industrial revolution of the 21st century. Besides, through our special security field, in 2006, we localized hydraulic metal barricade (roadblock) for the first time in Korea which could protect customers from different kinds of terrors. Through this, we have swept over the market in Korea and cultivated the land by fairly competing with foreign products. In the future, we plan to develop our security system as an individual technique of Korea in order to put our best efforts to protect not only Korea but also the world from the threat of terror with our cutting-edge technology and best quality products.
First,

we shall repay our customers with trust and earnestness.
D&S was first established in 1989 and has gone through adversities and hardships. Thanks to our customers' consistent encouragement and advices, we could stand firm in this field despite the difficulties. We would like to thank all our customers for the care and we shall always be with you as a trustworthy company and earnest D&S persons.
Second,

we would like to make a new leap as a technology leading firm.
Based on the technology accumulated for several years as a company specialized for integrated security solution, we shall focus on anti-terrorism security system which is necessary for the 21st century and would like to walk with our customers with the second start-up spirit. We promise to put our best efforts to provide better customer service by reflecting ourselves from customers' care. We would like to ask for your cooperation and support.